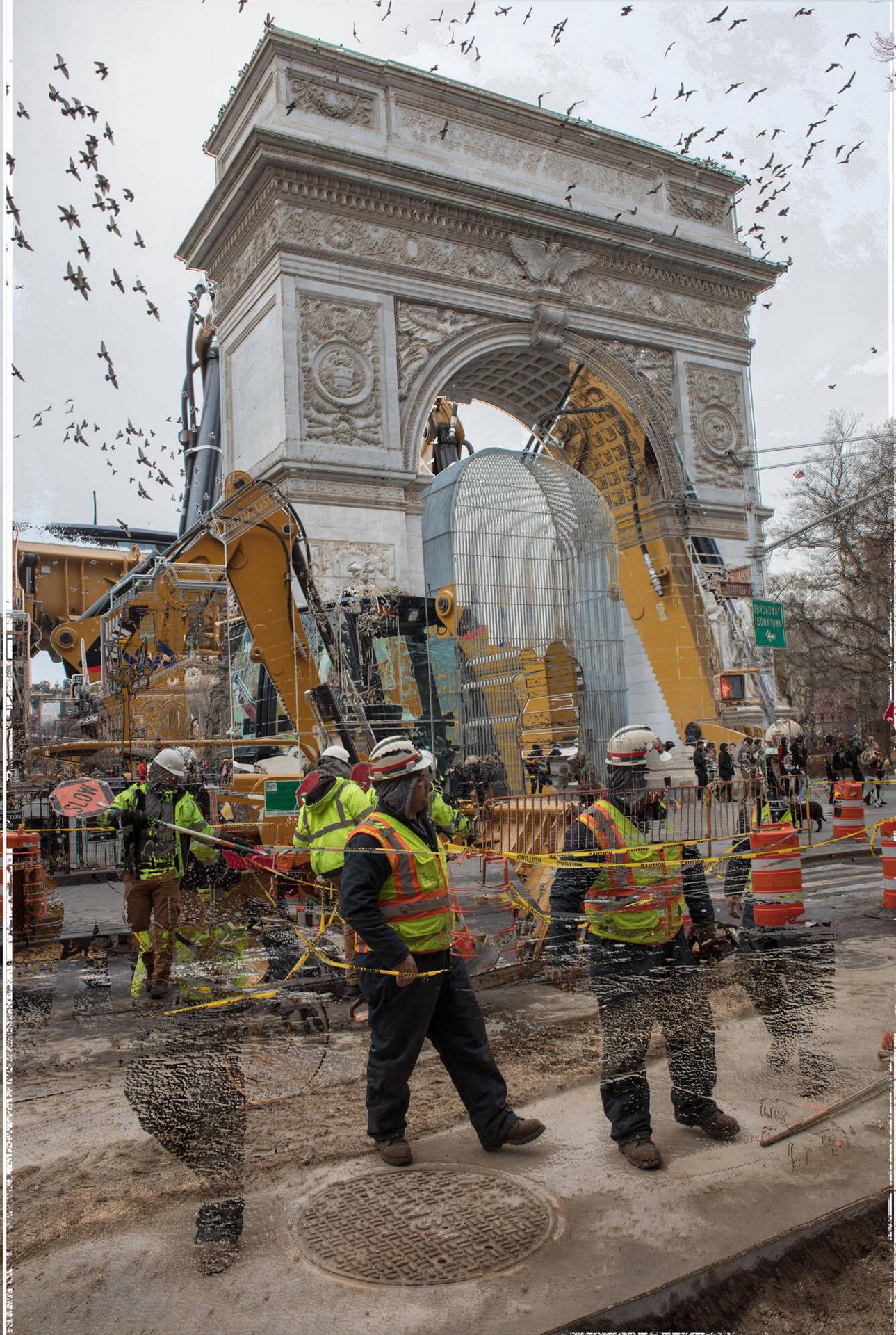 The Automated Digital Photo Collage
The Automated Digital Photo Collage (ADPC) is an algorithm for creating artwork.

The ADPC compares sequences of photographs for areas of change. Pixel areas that are "Not-And" are layered on top and aggregate into a time-lapse collage.

Layering areas of its own choosing, the ADPC creates a digital visual hoard, a decidedly nonhuman view, which intrigues with its logic and strange algorithmic humor.

The ADPC runs on a Raspberry Pi computer or Mac and a variety of cameras and screens or projectors. The software is a Python program and it is freely available on on github.
ADPC, v.4
2019 - present. High resoloution collages generated with images gathered using a Canon 5DS
Interactive ADPC
The ADPC version that is written for the Raspberry Pi is run live. Viewers see the collage generated of images from a camera connected to the computer. Viewers can see themselves layered into the artwork. A playful subversion of photography in survilance, viewers' identity is interpreted in a, abstract, non-indexical method.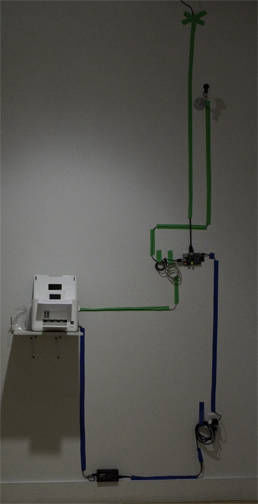 The ADPC is written in the Python programming language and was originally developed for an exhibition at the Hudson Guild Gallery in 2013 where it ran on Raspberry Pi computers and standard webcams, generating low resolution, live, interactive collages of gallery visitors.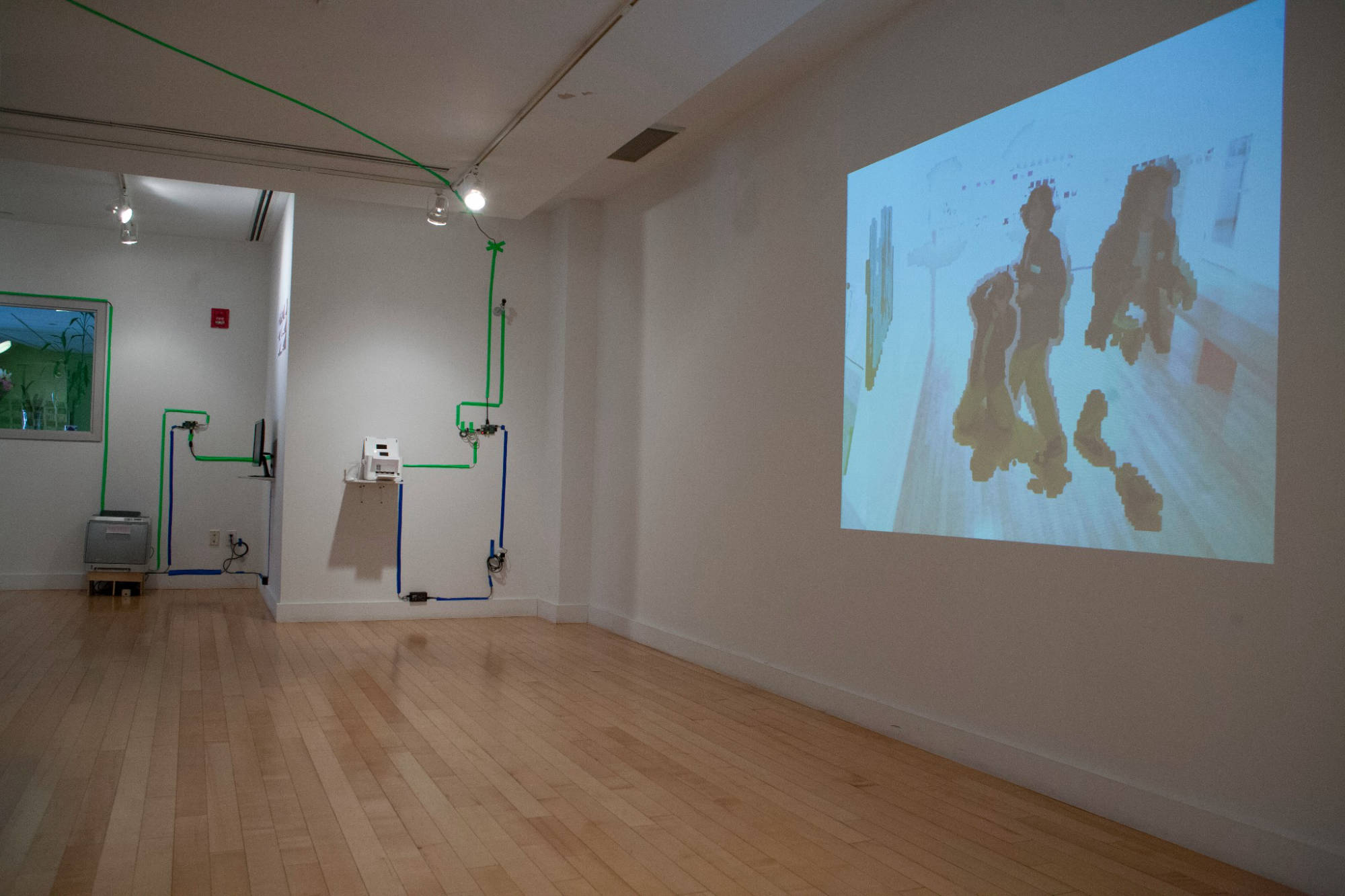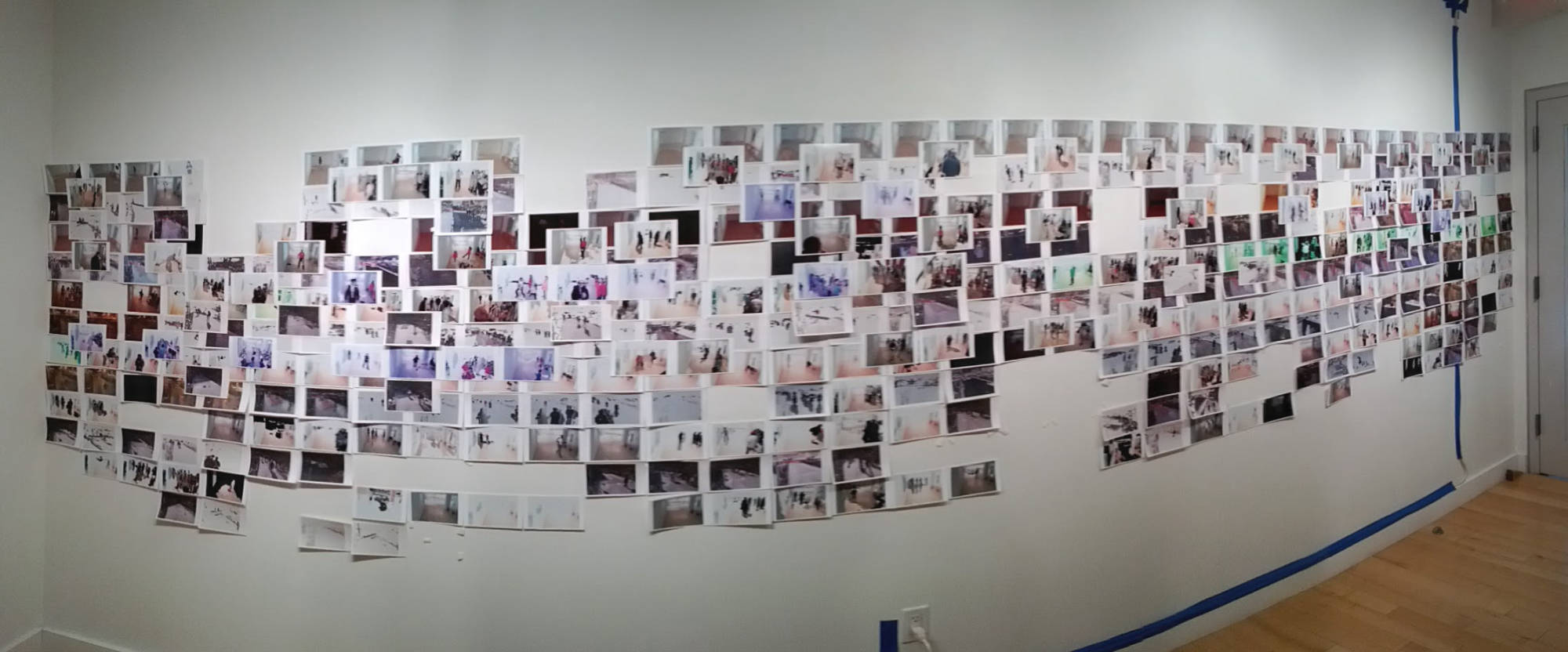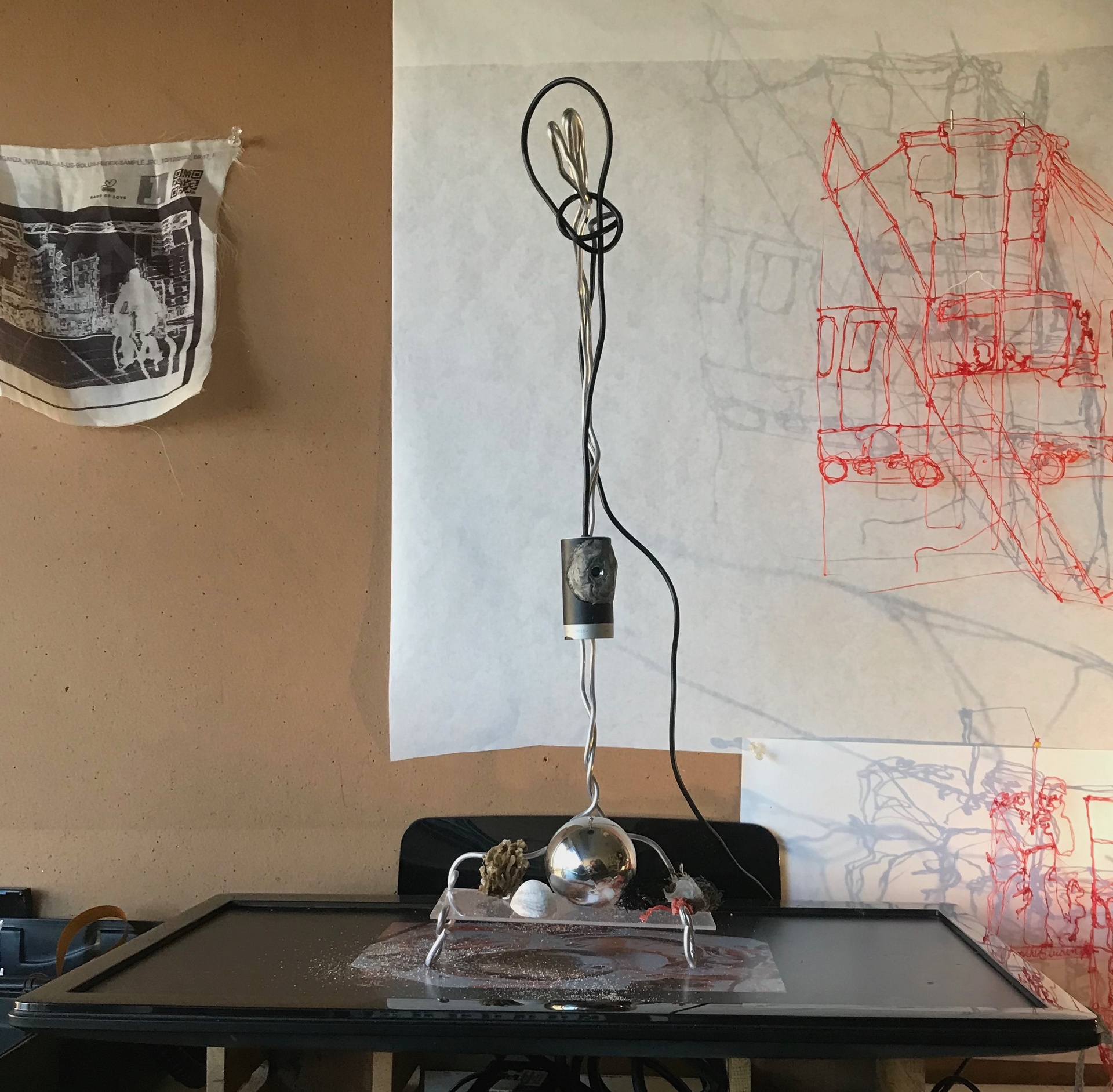 Recursive interactive ADPC, 2022
Automated Digital Photo Collage: Recursive with Flotsam
A camera dangles over a monitor facing upward. A Raspberry Pi computer displays a collage from the camera's view of a transparent platform and objects collected locally and on the seashore and a reflective sphere. The movement and change of viewers and the swinging of the camera creates a puzzling and whimsical collage in which viewers can see themselves.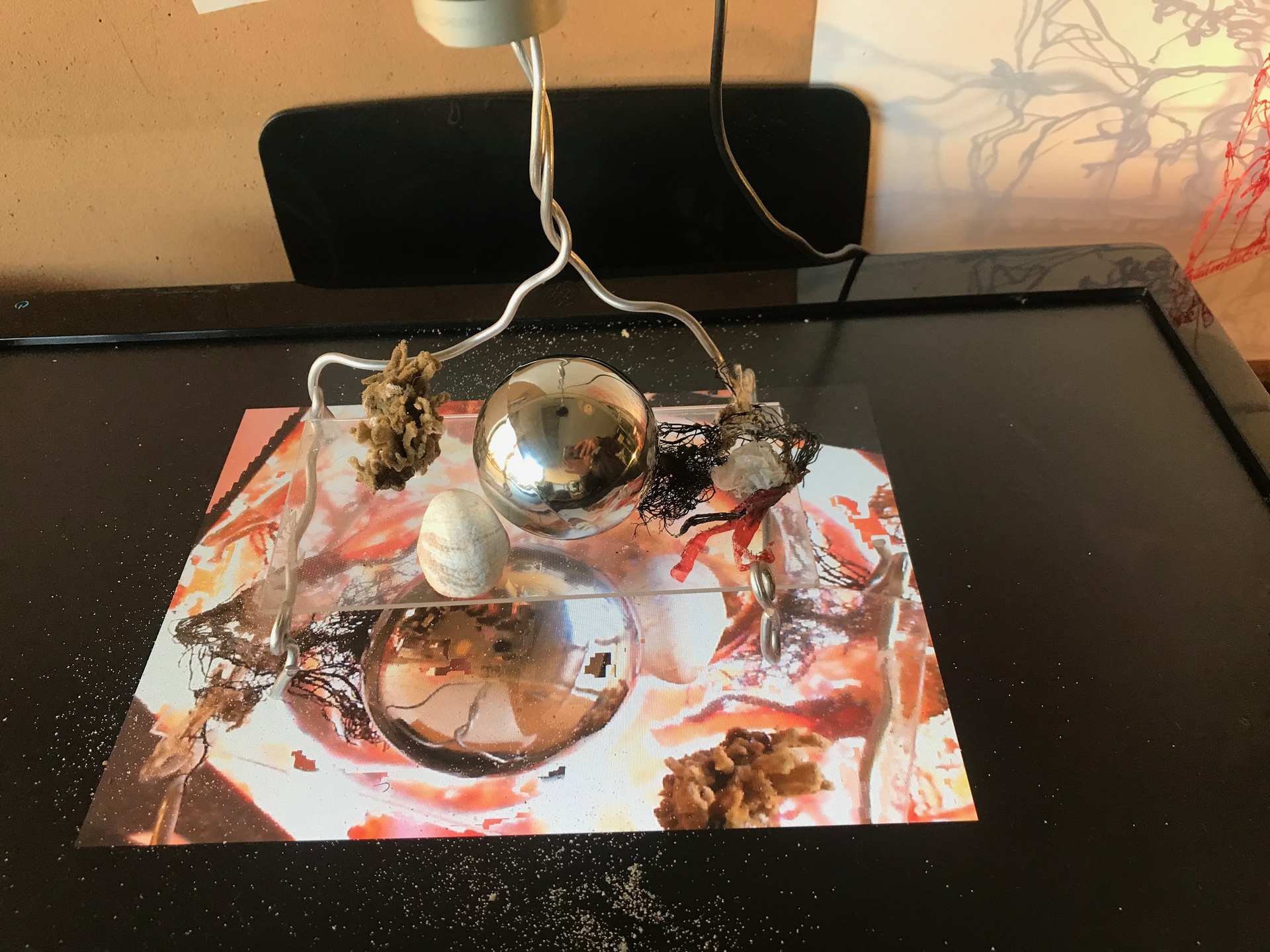 ADPC: Mirrors and Windows, 2022
Interactive algorithmic time lapse generation of viewers seen through wireframe drawings of people and mirrors and windows.
3d pen, Raspberry Pi, Arducam 4-camera hat, 4 64MP cameras, python code, display.

John Szarkowski's essay, " Mirrors Windows" for his exhibition of that name at the Museum of Modern Art, NYC in 1978 introduces the concept that every photograph is either an mirror- an expression of the artists of her self, or a window - an exploration of the world.

This idea stuck with me during the pandemic as we were never more separated by windows and staring into zoom mirrors.
In response, I made an iteration of the Automated Digital Photo Collage interactive version to include a sketch of places I found windows and mirrors during my daily experience rendered with 3-D plastic hand drawn with an armature that holds the plastic drawn wire frame of the mirror or window in between the viewer and the camera to create a another layer of visual separation and meaning.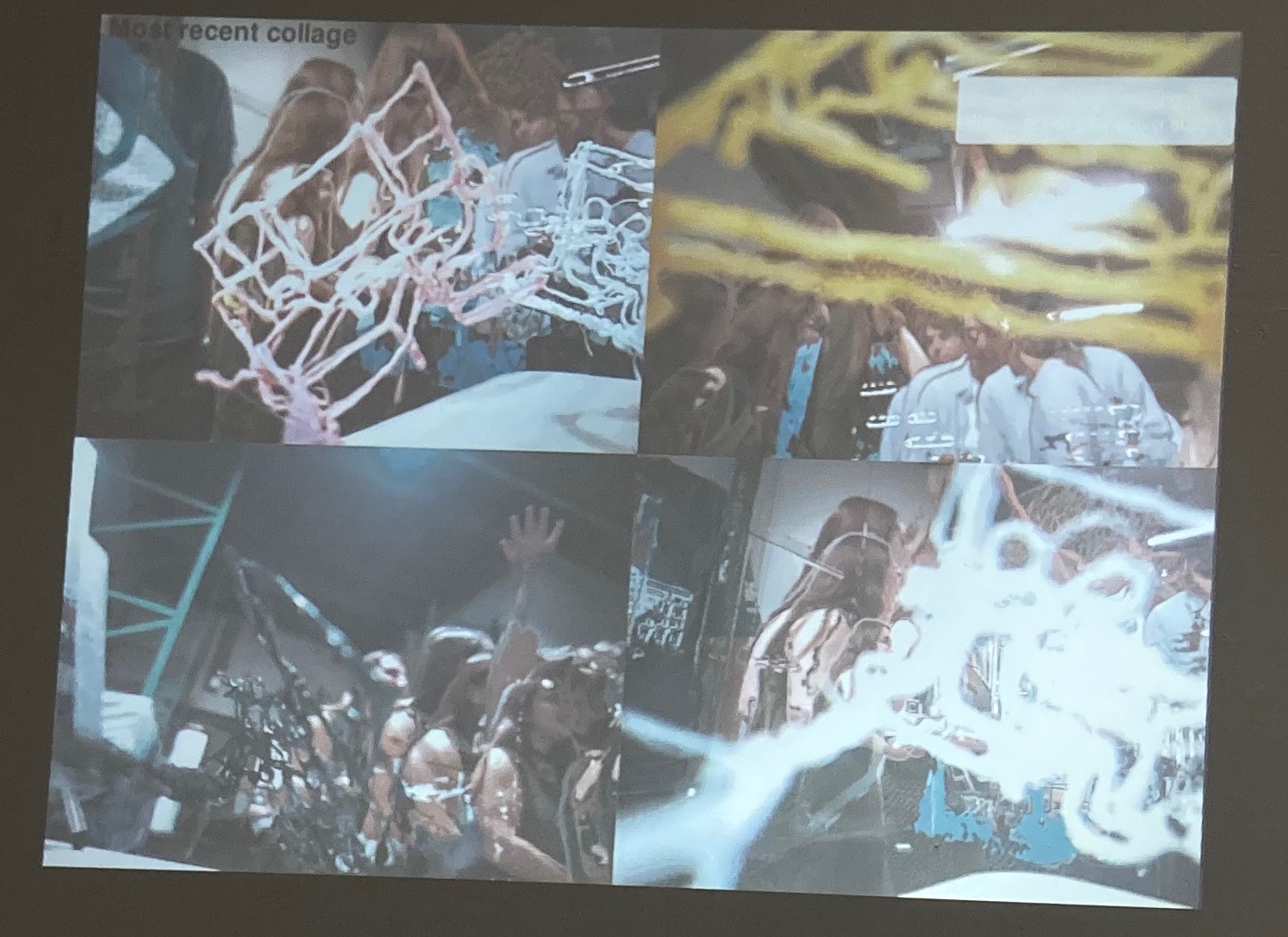 Multiple versions installed at Hackers on Planet Earth, NYC, 2016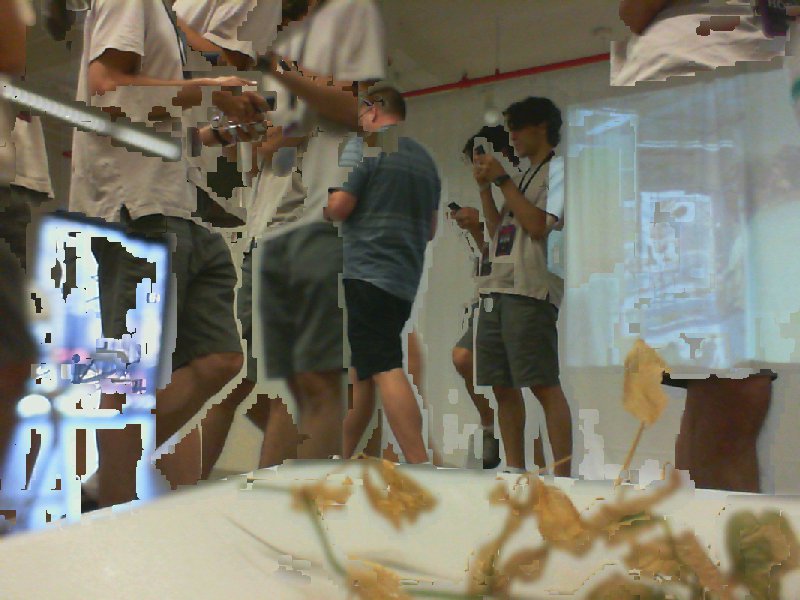 Interactive version installed at ​Lumen Festival, Snug Harbor Cultural Center, Staten Island, NY, June 20, 2015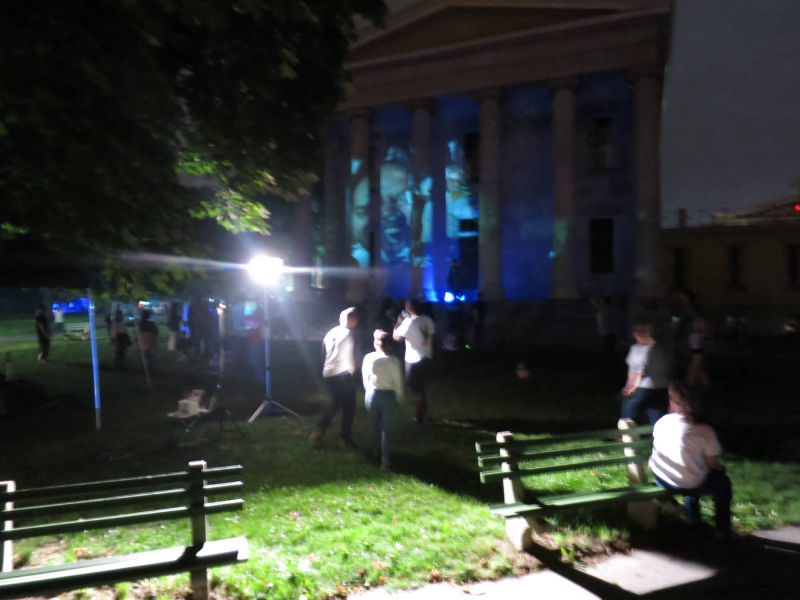 Interactive version at Buckham Gallery, Flint, Michigan, 2019